Habersham County, Georgia
For Emergencey please dial 911
Clarkesville, GA 30523
(706)839-0500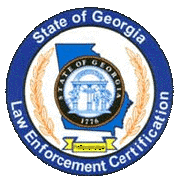 Office of Professional Standards
​
In 2011 Sheriff Joey Terrell created The Office of Professional Standards and hired Janice Haslup to ensure the highest level of professionalism is displayed throughout the Sheriff's Office. This Office insures that the integrity of the Sheriff's Office is maintained through a system of internal discipline where objectivity, fairness, and justice are assured by an intensive, impartial investigation and review process.
​
Office of Professional Standards works closely with the internal affairs division to manage and maintain an organized review, development and implementation of all Department Policies and assists with the development of training and practices which encourages employees to perform at the highest level possible.
​
The Office of Professional Standards manages the selection process for sworn and civilian employees, including the officer candidate interview boards, and promotional examinations.
​
Responding to citizen concerns regarding the performance and service provided by the Habersham County Sheriff's Office is a priority. A primary duty in the Office of Professional Standards is to assist in educating the public regarding law enforcement operations and conducting thorough, timely investigations of any allegation of employee misconduct.
​
We have several areas of responsibility such as:

Managing complaints against personnel and internal investigations

Supervision and development of the Field Training Program

Development of the Department Training

Policy Review and Management

Developing training protocols and establishing In-service/In-house training

Weapons research, development, and training

Recruitment, testing, background investigations, and training of new personnel

Planning training for all department personnel and managing the training budgets

Violations of departmental policies, procedures, rules or regulations not specifically assigned to the Office of Professional Standards, however, if it appears that an investigation may cause a conflict of interest within the division, or at the discretion of the Chief of Police, an investigator from the Office of Professional Standards may be assigned to an investigation of the above types.

Any other investigation as directed by the Sheriff
​
In June of 2013 the Habersham County Sheriff's Office became Certified through the State of Georgia.
​
What is Certification?
Certification is a progressive and time-proven way of helping law enforcement agencies calculate and improve their overall performances. The foundation of certification lies in the promulgation of standards containing a clear statement of professional objectives. Participating agencies conduct a thorough self-analysis to determine how existing operations can be adapted to meet these objectives. When the procedures are in place, a team of trained assessors verifies that applicable standards have been successfully implemented. The process culminates with a decision by a joint executive committee that the agency has met the requirements for certification.
Certification status represents a significant professional achievement. Certification acknowledges the implementation of policies and procedures that are conceptually sound and operationally effective.
​
Benefits of Certification
Confirmation that agency practices are consistent with progressive professional standards

Greater operational and administrative effectiveness

Enhanced understanding of agency policies and practices

Greater public confidence in the agency

Recognition in the field of outstanding achievement

Reduced liability potential

Greater governmental and community support
​
The above information as stated from the Georgia Association Chiefs of Police website.
​
​
​
​
​
The Habersham County Sheriff's Office is dedicated to providing the best possible police service to all citizens. We welcome information about positive interactions as well as reports of instances where improvements may be needed.
Reporting your experience.
​
Compliments:
We invite you to report commendable actions or performance by the Habersham County Sheriff's Office. As a citizen, you can contact the Sheriff or direct your comments to the supervisor of any sworn officer or civilian employee. Please let us know why their actions deserve recognition so we can be sure to acknowledge them appropriately.
​
Complaints:
We also value your feedback if Habersham County Sheriff's Office employees have disappointed you. It is our policy to investigate all allegations of misconduct by employees to determine exactly what happened and to respond appropriately. You can contact the Sheriff directly or the Chief Deputy.
​
Contact information:
Habersham County Sheriff's Office
Office of Professional Standards
Janice Haslup
E-mail: jhaslup@habershamga.com